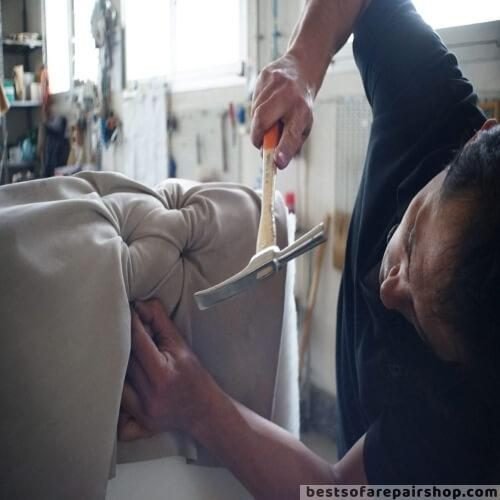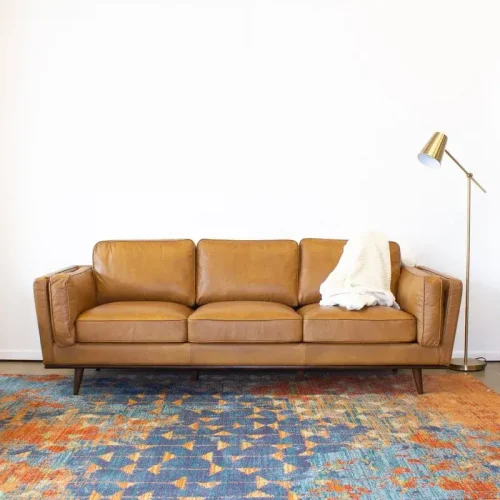 Leather Sofa Repairing Service
Looking for leather sofa repair nearby? We offer premium quality leather sofa repair service for all items of furniture. We have been repairing leather and offer a unique colour change service for leather items including sofas, chairs and furniture. Our technicians can take your items, strip back the original colour and then apply the colour of your choice, perfectly matched from any variety you submit, to give an entirely fresh look to your furnishings!
Leather sofas need time to time maintenance. Otherwise, the leather gets hard and looks dull. Therefore to keep your new sofa all clean and new you need to get it for maintenance monthly. We provide skilled technicians who are best at repairing your sofa and giving an all-new look to it! All the work related to repairing is done by our experts, time-proven and exclusively tested approaches and products. We also ensure your new coloured furniture is enduring as the original finish. We offer an exclusive range of repairing materials and services at reasonable prices. 
Bestsofarepairshop.com provides the customers with leather sofa repair services which wrap the heeding widespread categories of leather repair, but we're also able to overhaul all other types of damage or replace the damaged panel with a new, resembling piece of leather if necessary:
DUBAI BRANCH
Risala Furniture LLC 9 24 A street, Al Quoz 1 Dubai – United Arab Emirates
Landline: 04-2959449
Phone: 056-600-9626
Rips, tears & cuts: If the leather gets any type of rips, tears or cuts we repair it and replace the damaged parts with new fresh matching leather parts. 

Scuffs & scratches: If your sofa or leather sofa gets scratches somewhere or scuffs our technicians are skilled enough to get those repaired.

Burns & heat marks: We also repair burned leather sofas or sofas with heat marks.

Holes: our technicians can repair the holes on the leather sofas and make them new.

Stains: Stains can also be removed instantly by our professionals.

Colour loss: We also provide repairing services for colour loss.

Antique & 2 tone finishes

Peeling colour

Rough and cracked leather

Pet Damage
If your leather sofa is completely faded and cracked, we can make that new too! We restore these sofas by cleaning the leather to remove all contaminants, softening and repairing the leather and then restoring the two-tone effect colour. These restore the sofas to their former glory. We also make custom-matched leather panels and make new seating cushions to finish the restoration. 
Why choose the leather sofa repairing service from bestsofarepairingshop.com?
We also offer unique colour range services for leather items like sofas, chairs and other leather furnishings.  Bestsofarepairshop.com provides you with premium quality materials and the best services. We give instant services and care for customers' reviews. We are solely concerned about our customer's choices and work efficiently to satisfy the customers by any means.